This page contains papers and related content linked to the loss landscape challenge. If you have a paper or article that you would like to share, email ideami@ideami.com.
Emergent properties of the local geometry of neural loss landscapes
Authors: Stanislav Fort, Surya Ganguli
Submitted on 14 Oct, 2019;
arXiv:1910.05929
Loss Landscape Sightseeing with Multi-Point Optimization
Authors: Ivan Skorokhodov, Mikhail Burtsev
Submitted on 9 Oct, 2019;
arXiv:1910.03867
How noise affects the Hessian spectrum in overparameterized neural networks
Authors: Mingwei Wei, David J Schwab
Submitted on 1 Oct, 2019;
arXiv:1910.00195
The Difficulty of Training Sparse Neural Networks
Authors: Utku Evci, Fabian Pedregosa, Aidan Gomez, Erich Elsen
Submitted on 25 June, 2019;
arXiv:1906.10732
Explaining Landscape Connectivity of Low-cost Solutions for Multilayer Nets
Authors: Rohith Kuditipudi, Xiang Wang, Holden Lee, Yi Zhang, Zhiyuan Li, Wei Hu, Sanjeev Arora, Rong Ge
Submitted on 14 June, 2019;
arXiv:1906.06247
Large Scale Structure of Neural Network Loss Landscapes
Stanislav Fort, Stanislaw Jastrzebski
Submitted on 11 Jun 2019
arXiv:1906.04724
The Effect of Network Depth on the Optimization Landscape
Behrooz Ghorbani, Ying Xiao, Shankar Krishnan
Submitted 28 May 2019
Link
Visualizing Loss Landscape of Deep Neural Networks…..but can we Trust them?
Jae Duk Seo
May 5, 2019
Link
Negative eigenvalues of the Hessian in deep neural networks
Guillaume Alain, Nicolas Le Roux, Pierre-Antoine Manzagol
Submitted on 6 Feb 2019
arXiv:1902.02366
Implicit Self-Regularization in Deep Neural Networks: Evidence from Random Matrix Theory and Implications for Learning
Charles H. Martin, Michael W. Mahoney
Submitted on 2 Oct 2018
arXiv:1810.01075
On the loss landscape of a class of deep neural networks with no bad local valleys
Quynh Nguyen, Mahesh Chandra Mukkamala, Matthias Hein
Submitted on 27 Sep 2018
arXiv:1809.10749
The Goldilocks zone: Towards better understanding of neural network loss landscapes
Stanislav Fort, Adam Scherlis
Submitted on 6 Jul 2018
arXiv:1807.02581

The loss landscape of overparameterized neural networks
Y Cooper
Submitted on 26 Apr 2018
arXiv:1804.10200
Measuring the Intrinsic Dimension of Objective Landscapes
Chunyuan Li, Heerad Farkhoor, Rosanne Liu, Jason Yosinski
Submitted on 24 Apr 2018
arXiv:1804.08838

A Mean Field View of the Landscape of Two-Layers Neural Networks
Song Mei, Andrea Montanari, Phan-Minh Nguyen
Submitted on 18 Apr 2018
arXiv:1804.06561

The Lottery Ticket Hypothesis: Finding Sparse, Trainable Neural Networks
Jonathan Frankle, Michael Carbin
Submitted on 9 Mar 2018
arXiv:1803.03635
Essentially No Barriers in Neural Network Energy Landscape
Felix Draxler, Kambis Veschgini, Manfred Salmhofer, Fred A. Hamprecht
Submitted on 2 Mar 2018
arXiv:1803.00885
Loss Surfaces, Mode Connectivity, and Fast Ensembling of DNNs
Timur Garipov, Pavel Izmailov, Dmitrii Podoprikhin, Dmitry Vetrov, Andrew Gordon Wilson
Neural Information Processing Systems 2018
Submitted on 27 Feb 2018
arXiv:1802.10026
Visualizing the Loss Landscape of Neural Nets (A favourite of mine)  *********
Li, Hao and Xu, Zheng and Taylor, Gavin and Studer, Christoph and Goldstein, Tom
Neural Information Processing Systems 2018
Submitted on 28 Dec 2017
arXiv:1712.09913
Sharp Minima Can Generalize For Deep Nets
Laurent Dinh, Razvan Pascanu, Samy Bengio, Yoshua Bengio
Submitted on 28 March 2017
arXiv:1703.04933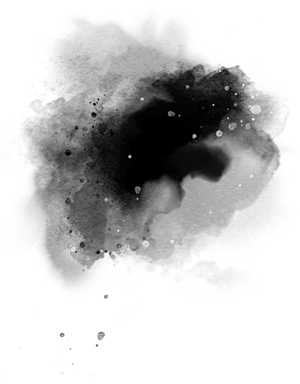 What lies within the landscape?